The team have been hard at work last week. We have a new terrain shader and Sarah has been working hard to make the terrain looks as wonderful as possible.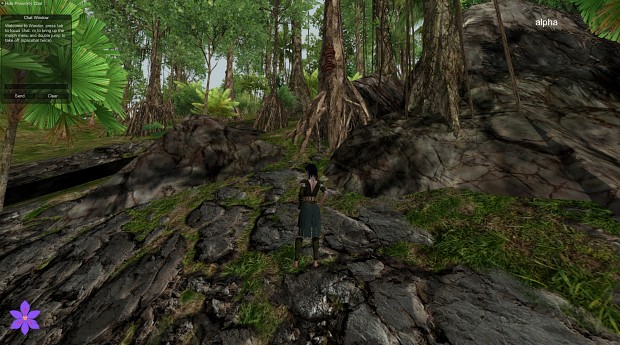 You can see that the grass and rocks now blend much more realistically. It's also very nice when your at the beach: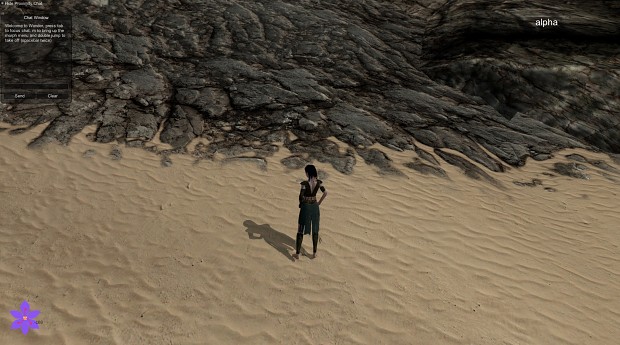 This is just the start of our new look terrain and we will have some more screenshots of it soon.
Tomorrow we will be uploading our first PAX Australia trailer. Which will show off a bit of the new areas, the new sound scape and set to some great original music by Justin.
The texturing team have been making great progress and next week we will have some new buildings and new tattoos for the elf. Elaine and Chris have been filling out the sound of the world and the characters now have better sound effects and there is a lot more going on in the rainforest.
On Monday, the wonderful opera singer Seraphim and Ben will be in the studio recording the songs that the unlock stones will sing to players.